[escalated] Seprate Build Update From Virus Def. Updates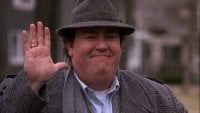 I wonder if Bitdefender could somehow implement a separate download for build updates, apart from the virus definition updates.

If it was a different tab option for build updates, or even (I know, some of you will gasp..lol

) if it was a pop up/notification once a week, notifying of a new build, until it was installed.

I've seen this mentioned in some threads, so I thought I would make it more official by posting it here. I didn't see topic listed here, unless I missed it
Comments