New Q&A session! Meet the people who developed Chat Protection and ask them anything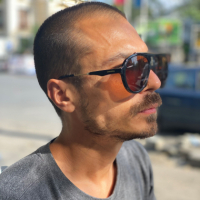 As you may have already found out, Bitdefender created the first real-time chat protection capabilities for mobile-based instant messaging applications, available to Bitdefender users since November 2022.
Chat Protection is incorporated into Bitdefender Mobile Security for Android through Bitdefender Scam Alert technology, used by consumers worldwide for monitoring, detecting, and stopping link-based attacks delivered via messaging applications, notifications, and SMS text messages. Chat Protection continuously monitors chat sessions alerting users of suspicious links that might attempt to steal financial data, credentials, and other sensitive information.
This protection layer comes as a complementary preventive measure on top of the existing security technologies offered by Bitdefender Mobile Security. It fends off threats on the most-used chat apps: WhatsApp, Facebook Messenger, Discord and Telegram, besides the SMS and notification protection offered by ­Scam Alert. The innovative Chat Protection feature was well received by our users and widely acclaimed by independent antivirus reviews and magazines.
It is my great pleasure and honor to welcome our new guests to the Expert Community, as we dive into the first Q&A session of the year!
Meet the people who developed the Chat Protection project and ask them anything:
Alexandru Marinescu - Manager, Cyber Threat Intelligence Lab
 "I joined Bitdefender during my second year of college. Since then, I've been working on various projects, having my share of both development and Android malware analysis. In my spare time, I enjoy long hikes with friends during summer, skiing steep slopes during winter and jogging all year round."
Alexandru coordinates technical teams and develops technologies for detecting attacks on mobile devices.
Adrian Gozob - Security Researcher, Cyber Threat Intelligence Lab
"I was fascinated by technology from an early age and soon developed a passion for understanding how computers work, especially the software side. I became a Bitdefender in college and since then I focused on analysing Android malware and developing tools used for detection. My favorite recreational activity is playing and tweaking my guitars."
Adrian deals mainly with the development of behavioral detection technologies for malware.
Marius Tivadar - Senior Manager, Cyber Threat Intelligence Lab, who coordinates Forensics teams and the Mobile Security division within the Cyber Threat Intelligence Labs department.
Have you got any security questions or concerns? Do you want to find out what are the latest mobile threats? Or the best ways to protect against mobile malware? Curious about how Chat Protection works? Want to know more about the people of Bitdefender?
Here's your chance to ask, so let the questions flow in the comments below!
Tagged:
Comments
This discussion has been closed.