Higher Logic awards Bitdefender the Community of the Year prize!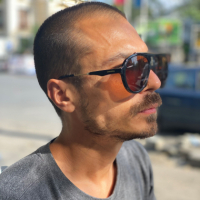 We are thrilled to announce that our forum has been named Community of the Year!
It is an incredible feeling of getting acknowledged for our efforts and we are extremely thankful for this award. I want to express my genuine gratitude to Higher Logic for choosing our organization as the Community of the Year!
This award highlights the invaluable experience the community brings to our trusted users and shows us that the forum culture is here to stay.
The biggest honor goes to our valued members and the Bitdefender teams, who supported the Expert Community to attain its overwhelming success over the past year.
It would never be possible for us to put on an exhibition like this without your help and support and I take this opportunity to thank the people that stood by our side since the early beginnings: @Flexx, @Gjoksi, @Scott, @Nunzio d'Abbruzzo, @fedor, @Ekimoz, @Math_Matei, @Jayakrishnan and everyone else who contributed to the growth of this community, on their own time. This place would never be the same without you.
Special thanks to my mentor, dear friend and colleague @Mike_BD for trusting and supporting me each step of the way. This award celebrates our good teamwork and strengthens our commitment to create an authentic connection with our users and fans around the world, who have always trusted us.
Defenders, this one is for you!
Tagged:
Comments