Wierd Problem With Firewall Rules
I have a weird problem with Bitdefender Internet Security 2013 firewall. The program just doesn't seem to read my firewall rules and pop ups a message even I have added rule for the program.

These pictures say more than a thousand words, so please have quick view of them or dl them.

http://imageshack.us/a/img27/6573/odfp.jpg

http://imageshack.us/a/img845/952/wu.jpg

http://imageshack.us/a/img194/5756/tv2i.jpg

Images show the settings I have for the programs, still the firewall pops up.

My settings are:

General: Allowed:

DNS over TCP/UDP

Sending E-mails

Web browsing HTTP

All other denied.

Paranoid mode

Advanced:

Intrusion Detection - ON

Aggressive - ON

Block port scans - ON

All other - OFF

... Soo what could be the problem?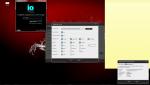 Comments