Bitdefender Free - Blocks malware but doesn't always quarantine it.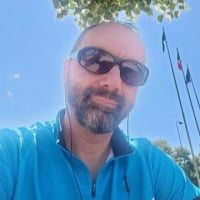 I did a test with this ransoware:
https://www.virustotal.com/gui/file/cd1bb0b84729b272e28a48cdfc22ef1f2577e4a1779a9fe871e54cf71707ded8/detection
On Virus Total it is stated that Bitdefender Free recognizes it.
On my PC if I do a scan it is not detected as malware. If I launch it it is blocked and therefore recognized as a dangerous object but not removed, it remains on the desktop.
Why does this happen?
I would have expected that, even if it is possibly not detected, because it is not yet present in the signatures (even if on VirusTotal it is already declared as malware even for Bitdefender), however after blocking it it should be quarantined and not left on the desktop.
Nunzio ·
Bitdefender Plus, Windows 10 Pro-32 Bit, CPU Intel Core2 Duo T7500, RAM 4 Gb - Bitdefender Mobile Security
Comments