Good reasons to use Bitdefender Free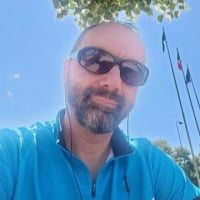 Hi everyone,
I was an old user of the old free version of Bitdefender.
For a few days I have installed the new version of Bitdefender Free on my old laptop and I must say that at the moment it works fine without slowing down my laptop (4GB of RAM and Intel Core Duo 2-Windows 10).
For those who use Bitdefender Free (new version) please give me good reasons to continue using it ...
I was a user of Avast Free and honestly I am still a bit undecided between the two AV free.😅
Bitdefender Free does not have some of the protection modules that Avast Free has and for this I am still a bit undecided, especially for ransoware.😉
Thanks!
Nunzio.
Nunzio ·
Bitdefender Plus, Windows 10 Pro-32 Bit, CPU Intel Core2 Duo T7500, RAM 4 Gb, ATI Mobile Radeon HD 2400
Comments