How to install & activate Bitdefender Premium VPN on Windows, Mac, Android and iOS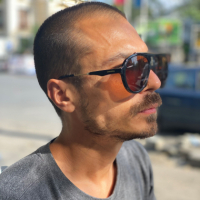 edited February 2022
in VPN
With Bitdefender VPN you can keep your data private each time you connect to unsecured wireless networks while in airports, malls, cafés, or hotels.This way, unfortunate situations such as theft of personal data, or attempts to make your device's IP address accessible to hackers can be avoided. Restricted content can be accessed as well, no matter the country that practices internet censorship.
The VPN serves as a tunnel between your device and the network you connect to securing your connection, encrypting the data using bank-grade encryption, and hiding your IP address wherever you are. Your traffic is redirected through a separate server; thus making your device almost impossible to be identified through the myriad of the other devices that are using our services.
Scroll down to learn more.
Frequently Asked Questions:
How to install & activate Bitdefender Premium VPN on Windows, Mac, Android and iOS:
How to install Bitdefender VPN on Windows:
How to install Bitdefender VPN on Mac:
How to install Bitdefender VPN on Android:
How to install Bitdefender VPN on iOS:
If you found these articles helpful, click on the "Agree" button and we'll post more.
Tagged:
Comments