Ask our Principal Software Developer anything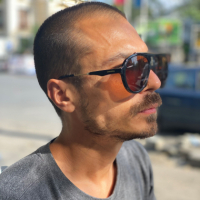 At Bitdefender, we take great pride in the advanced security solutions we provide, and even greater pride in the success our customers achieve when they use our products. Behind performance and success, there are always committed and resilient Bitdefenders that make things happen.
The developers use their advanced programming skills and design knowledge to build the awarded antivirus that protects so many users worldwide.
Our Q&A spotlight series where community members meet our specialists continues, and this month we're featuring Cristian AMARIE, a Principal Software Developer at Bitdefender, who will be answering your questions. Here's what he wanted to share with you:
Working in Bitdefender for some years now, mostly doing C++ on Windows, tinkering on operating system's insides, browsers (mostly Chromium) and in general I like to tackle hard Win32 chapters known to man. Outside work, I'm indulging in enormous quantities of coffee, running my own Rock Now Radio station, very large fully upgraded Dawn of War and Starcraft armies, very sharp King's Gambit (white) and Najdorf Sicilian with black and watching everything classic Doom and Quake.
Cristian is also an experienced member of this community, as he joined us back in 2012 and amassed an impressive number of comments over the years.
What would you like to know? Ask your questions in the comments below! ⬇️
Tagged:
Comments
This discussion has been closed.