Product updates and release notes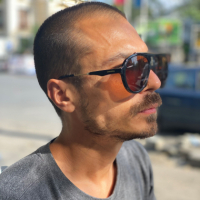 Bitdefender ensures the best cyber-security available on the market and offers a wealth of features designed to keep your devices safe. Upgrading to the newest version is possible without following the manual uninstall and reinstall procedure. More exactly, the new product including new features and major product improvements is delivered via product update and, if you already have an active Bitdefender subscription, the product gets automatically updated. Our company policy is to offer all our customers free upgrades to the latest Bitdefender product available on the market for the remaining days of their subscription period. These upgrades are rolled out automatically during the early weeks of a new release.
If your Bitdefender doesn't have the same build number, keep in mind that product updates are rolling out gradually to all customers, and your PC may not have the live build just yet. Once the staged rollout update reaches 100%, it is automatically downloaded and installed. Then, Bitdefender will recommend a system restart to get the latest benefits included in the new version.
The What's new window will display information about new features and improved ones. This window will be activated in the dashboard only for major updates.
On this thread I will post notable changes for new releases and bug fixes in the consumer products, as soon as they become available.
For discussions related to the product updates, please use this thread here.
Thank you.
Comments
This discussion has been closed.