Contest | Expert answers - Ends June 25th!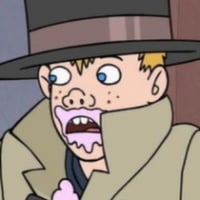 Show off your cybersec know-how for the chance to win awesome prizes!
Welcome to the second edition of Expert Answers!
Starting tomorrow (May 26th) and ending on June 25th, we're giving you the chance to help others, show off your expert opinion and become one of the 5 winners of a $100 Amazon gift card each!
Here's a quick rundown of what you need to do:
·        The contest runs between May 26th and June 25th
·        As a competitor you have to answer other user's question threads (example below)
·        Only threads that are highlighted as questions are considered for this competition.
·        Each Accepted Answer tag you receive counts as 1 point towards your progress.
·        On June 25th at 15:00 gmt+2 the contest will end and all the accepted answers will be tallied.
·        The top 5 users with the most valid and correct accepted answers will be deemed as the winners.
·        Afterwards the winners will be privately contacted in order to receive their prize.
Legal rules and conditions can be found below:
Tagged: