The Bitdefender Expert Community guidelines and tips to get you started!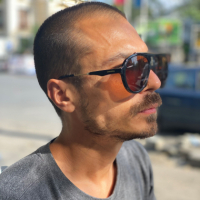 Our mission:
Welcome to the Bitdefender Expert Community! These forums allow Bitdefender users and enthusiasts to connect with each other in order to share tips and insights, resolve issues, and discuss all things related to tech and cybersecurity.
Our promise is to nurture and maintain an environment where real people can exchange ideas, solutions, insights and knowledge about our Bitdefender products and services. We are so glad to have you with us and hope that you will find your spot here with us. Please remember that your use of this Community is subject to the following guidelines and the Bitdefender Terms of Use.
Bitdefender is a cybersecurity leader delivering best-in-class threat prevention, detection, and response solutions worldwide. Since 2001, Bitdefender innovation has consistently delivered award-winning security products and threat intelligence for the smart connected home, mobile users, modern businesses and their networks, devices, data centers and Cloud infrastructure. Recognized by the industry, respected by vendors and evangelized by customers, Bitdefender is the cybersecurity company you can trust and rely on www.bitdefender.com.
[FAQ] Some helpful guidelines to get you started!
What is the Bitdefender Expert Community?
We'd like to think of it as a virtual place where people from all walks of life can meet and discuss ideas, exchange tips and share feedback about the Bitdefender consumer products.
From the early beginnings, it was all about people. A commitment to deliver innovative, effective and reliable security solutions to our customers.
Our main objective is to develop a meeting setting where people can collaborate, support each other and develop new bonds and know-how about technology and cybersecurity.
We are really excited to have you join us and hope that you'll go through the rest of the materials in this section so you can get the best use out of this platform!
Community structure and your role:
Our community is composed of several sections, with each focusing on a specific topic:
Bitdefender Consumer Products – each product section will contain discussions pertaining to issues, solutions and topics around that certain product. For troubleshooting and optimizing Bitdefender products for devices running on Windows, click here. For troubleshooting and fine-tuning Bitdefender products for macOS, click here. Guides, fixes, and extra information about Bitdefender VPN can be found here. For other Bitdefender products and services, such as Password Manager, Digital Identity Protection, Antivirus Free and Bitdefender BOX, click here.
Central & Subscriptions - here you will find tips on using the Central account and how to manage your subscriptions.
Bitdefender Enterprise Security - this category is for managing business security solutions for physical, virtual and Cloud environments.
Security Research Team – a specially dedicated area where developers and people of Bitdefender will be present periodically and answer your questions in AMA style discussions.
Product Features and Ideation – a place where YOU can bring your ideas to the table! Show us how you'd like to see our products improved, vote on ideas from others and if your ideas can be implemented by our developers, you'll see them come to life.
News and blogs - the feed for the latest, the coolest, and the most exciting content shared by our members. Contests and special events will also be announced here, so keep an eye out for what's to come!
General Topics – talk to your heart's content about all things relating to cyber security, technology and anything else!
You, the user, are an integral part of the Bitdefender Expert Community, as we offer all sorts of opportunities to interact with other users and admins as well. There are many ways to engage with the community, such as: asking questions, sharing your views and answers, leaving comments or submitting ideas, reacting to other people's posts and so on. If this is your first visit, we also encourage you to introduce yourself to the Community here.
Should you discover a solution that you were looking for in the Community, make sure you let the other members know and feel free to share your own advice and past experience.
Don't forget to be thankful to the people who helped! Please show your gratitude by giving positive reactions to helpful posts, accepting a solution which answers your query, or even posting thank-you replies. This can go a long way and will help others as well.
How to get started:
You can get started on the Bitdefender Expert Community forums by responding to an existing thread, starting a new discussion, or using the reaction feature on posts. When you take any of these actions for the first time, you will be asked to choose a unique username to identify yourself. This name cannot be changed, and will be displayed alongside your forum posts.
Once you've chosen your Community name, you're ready to begin participating in the Community. Don't forget! The name you've chosen cannot be changed afterwards! You will see your avatar and your name displayed at the top-right of any forum page, indicating that you are properly logged in to your account.
How to search for answers:
You can search the Community by typing your question into the large search box at the top of any board. You can search within a specific category, subcategory or across the entire Community.
Once you've entered your inquiry, you'll see several suggested threads, which may contain the answer you're seeking. If none of these threads covers your question, you can instead click the "+ New Post" button to begin a new thread. Make sure you detail your question with a clear subject line, so that others can respond. When you click the "New Post" button, you will get a drop down of posting options. There are five potential options, depending on the category setup: discussions (most used), ideas, polls, questions and events (for admins to announce only).
 Posting rules and guidelines for an enjoyable experience:
Refrain from posting profane, defamatory, offensive, obscene or violent comments.
Keep posts on topic by making sure posts are labelled with the most appropriate category. Before opening a new discussion, please make use of our search function first, to see if there are already some good threads on the subject.
Avoid posting or creating fluff/meaningless threads - if you are caught with this with the clear intention of bringing up your post counts, you will be penalized.
Make your posts easy to read. Be descriptive, avoid excessive punctuation and go easy on the Caps-lock button. Include screenshots for attention, when necessary, but please make sure they do not display sensitive personal data.
Refrain from unnecessary URLs. While you're welcome to post a URL if it is relevant to the topic, posts with excessive or irrelevant URLs will be removed. Such posts will also be blocked by our antispam filters, which may result in the account being banned.
Posting malware samples and /or URLs is not allowed in the community! Do not post direct links to any executable files, malicious/suspicious software or websites in threads, comments or private messages, even if you think the software or site is clean and incorrectly detected by Bitdefender. Should you wish to report a false positive / false negative detection, head to this link and submit your findings using the dedicated form.
Be kind to newcomers – we have to start somewhere and we were all beginners of something once.
Thumbs-up to good behavior – encourage and recognize users for their help, effort and good work.
Get in touch with us! We love to chat with our members and you can use the private message box to write us.
Bitdefender fans around the word, this place is for you!
Comments
This discussion has been closed.