Join Bitdefender at CyberTech Europe 2022 | Exploring Best Practices in Cloud Security, Zero Trust..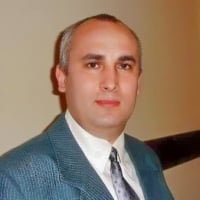 The enterprise cybersecurity landscape has changed dramatically in recent years. The COVID-19 pandemic spurred a rapid, global shift to remote and hybrid work, accelerating digital transformation initiatives and the widespread adoption of cloud technologies. With the attack surface greatly expanded, cybercriminals ramped up their activities and supply chain and ransomware threats surged during the past two years.  
Cybersecurity professionals are facing this rapidly evolving threat landscape while also grappling with a shortage of skilled security staff. For these reasons, it's more important than ever for the cybersecurity community to come together at industry events to share ideas, learn about the latest techniques and innovative technologies, discuss common challenges, and propose solutions. That is also why we're eager to share that Bitdefender will be participating in the CyberTech Europe conference taking place in Rome, Italy, May 10 – 11, 2022.
Windows 11 Pro - 11th Gen Intel Core i9-11900KF @3,50 GHz, 128.0 GB RAM