How to Reduce Packet Loss While Gaming Online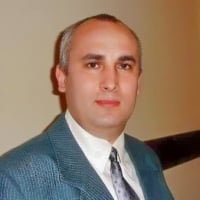 Gaming with buddies is still a go-to activity for many, and it doesn't seem the legions of online gamers will thin out anytime soon.
While online gaming has come a long way since its debut, it still has its fair share of technical challenges. Unfortunately, most of them affect the end-users (gamers) and can turn a pleasant experience sour in seconds.
Connectivity problems are often to blame, with high latency, jitter and packet loss hindering a gamer's ability to score perfect games (or so he might say).
Packet loss seems to be the most frustrating; it frequently has no apparent cause, can be a pain to troubleshoot, and has no guaranteed fix.
Read more about it in the article below:
Windows 11 Pro - 11th Gen Intel Core i9-11900KF @3,50 GHz, 128.0 GB RAM
Tagged:
Comments