Are you an ethical hacker? You can become our next bug hunter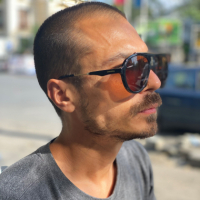 Bug bounty programs are designed to identify and fix vulnerabilities. Ours has been around for 7 years and it encourages security researchers to identify and submit vulnerability reports regarding virtually everything that bears the Bitdefender brand, including but not limited to the website, products and services.
Being pro-active rather than re-active to emerging security issues is a fundamental belief at Bitdefender. The program covers any exploitable vulnerability that can compromise the integrity of our user data, crash applications (leading to compromise of data) or disclose sensitive information (for example remote code execution, SQL injection, Cross-Site Scripting, Cross-Site Request Forgery, information disclosure of sensitive data, authentication theft or bypass, clickjacking).
Since the program was launched, our researchers have received very valuable information from highly skilled participants that have earned their place in our hall of fame here. - https://bugcrowd.com/bitdefender/hall-of-fame
The Bitdefender Bug Bounty program is provided in partnership with bugcrowd. - https://bugcrowd.com/bitdefender
Are you a specialist in vulnerability testing? Can you get inside the mind of a cybercriminal? Have you got what it takes to make it in the Hall of Fame?
Choose your weapons for penetration testing, vulnerability assessments and exploits and become our next bounty hunter.
For more information on program terms, qualification criteria, submission process and rewards, hear to the link below:
Comments