The first edition of STS Bootcamp event supported by Bitdefender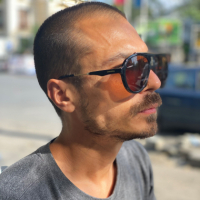 The Special Telecommunications Service organized one of the most modern summer schools of IT&C in Romania. 18 students from universities with technical profile in Romania and abroad visited the Operational Response Centre for Security Incidents (CORIS-STS) and Network Operations Centre (NOC-STS). Participants in the first STS Bootcamp edition are talented young people with exceptional results at national and international olympics, passionate about IT&C, who have developed daring personal projects.
The students participated in various presentations, activities and practical workshops in the domains of IT systems and services, software development, cyber security, communications protection, INFOSEC and protection of critical infrastructures, administration and configuration of voice-video-data networks, data centers and virtualization platforms.
Bitdefender supported and mentored these elite students during the first STS Bootcamp. We talked about career opportunities in cybersecurity and we rewarded the most deserving. The future sounds promising and the new generation seems even more enthusiastic about working in a field that makes the world safer.
Photo credit: STS
Comments