Guidelines on how to best present your Bitdefender product idea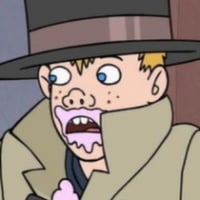 Andy_BD
admin



We are so excited to hear your suggestions and ideas about the Bitdefender Products. To ensure our product team can use your suggestions, we have a couple of guidelines, to ensure you get the best out of this section:
It is essential all ideas include a user story, that is, what is the problem and why you think this feature is needed. We are careful not to add new features to Bitdefender products just for the sake of a feature. It helps us to understand use case, and even when commenting on a suggested idea, adding a story is appreciated as well.
An idea getting a top vote does not mean the idea will be implemented. We will try to satisfy as many needs as we can with our product additions (and hence, why the user story is so important)
Please include images, and detailed descriptions. "Thin content" ideas will be closed.
When commenting on an idea, we appreciate you adding more context when you agree or disagree by including your own user story.
This is not the spot to report issues with the products. Please, use the technical forums or contact customer support instead. Any posts submitted that are not product ideas could be removed.
Please be sure to have read the Terms of Use before posting your idea.
Don't have an idea on how to improve Bitdefender products? Vote to tell us what you think of other people's ideas. To help us even more, add your comments, with your detailed opinion on any idea
This discussion has been closed.