Europol: "The Hidden Internet Is No Longer Hidden..."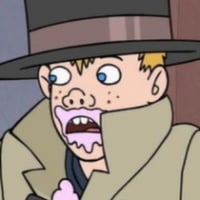 Andy_BD
admin
Europol this week has announced the arrest of 179 vendors of illicit goods on the dark web, in a coordinated operation known as DisrupTor.
According to the press release, operation DisrupTor follows the takedown of Wall Street Market, the world's then second largest illegal online market in the dark web, which provided investigators with the data and materials required to identify suspects behind dark web accounts used for illegal activity.
[...]
Europol also issues a cautionary note to individuals tempted by the offers on the dark web:
"Law enforcement can also trace back illicit transactions to both the buyer and seller. An individual who purchased illicit goods from hidden sites is at risk of prosecution in a number of countries. The dark web is not a fairy tale – vendors and buyers are no longer hidden in the shadow," the agency warns.
Tagged:
Leave a Comment