Find out who is behind the invisibility cloak. Ask our VPN wizard anything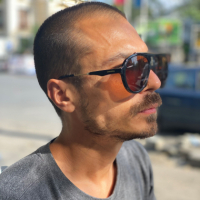 As our lives grow more digital each day, one of the biggest challenges we are faced with is protecting personal information. By definition, a VPN does just that by securing data transfers and keeping your identity private. VPN is one of the most effective ways to stay anonymous while connected to the Internet, thanks to its ability to encrypt your traffic and redirect it through secure, private servers. But how does it work?
Our next guest in the Expert Community is... anonymized (for now). He uses VPN all the time because, well, his team developed both the VPN included by default in your Bitdefender product and the Premium version as well. Although his identity is currently encrypted, he was kind enough to share some insights about himself:
I've been working with Bitdefender for the past 15 years, pioneering different projects across multiple business verticals. I'm passionate about what I do, I love watching my daughter grow and in my spare time I won't say no to a good game of snooker while secretely hoping Christian Bale will star in another Batman movie.
Got any VPN questions? Do you want to know how a secure VPN can protect your online privacy, keep your digital footprint under control - and why it's important to make sure you choose the right one? Let us know in the comments below and our VPN specialist will reveal himself in an exclusive video where he will answer all your questions.
Let the questions flow and stay tuned!
Comments
This discussion has been closed.