What Makes a VPN Trustworthy?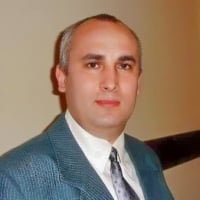 In today's climate, online privacy has taken on new levels of importance and is no longer seen as optional. Not long ago, the consensus was that you don't really need privacy unless you have something to hide.
Preserving your online anonymity can keep you safe against various threats, including hackers, intrusive ads, cyber-espionage, and even government monitoring. VPNs are among the best tools to protect your privacy.
However, much like other services and products, VPNs are not all the same. Most of them fight for the same cause, but the way they're operated, their infrastructure, and the management of the company that owns them are just a few of the aspects that set them apart.
While the role of these factors is to establish healthy boundaries between products and ensure a competitive market, they also weigh heavily as far as trust is concerned.
Read the full article below:
Windows 11 Pro - 11th Gen Intel Core i9-11900KF @3,50 GHz, 128.0 GB RAM