Why do I have log into my Bitdefender account to open Password Manager?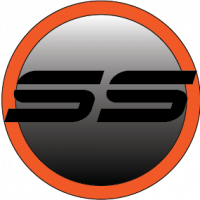 I just downloaded an app & tried to create an account for the app, but when I go to use Password Manager to create a password for it, I enter my Master Password but then I have to log into my Bitdefender account to get Password Manager to open!
I thought the whole idea of a password manager was so you only have to remember your Master Password to open it, so it can 'manage' your other passwords etc., etc.
But no......to access your "Master Password" you have to be logged in to your Bitdefender account which means you need to remember that password as well. So good thing I can open a browser, go to saved passwords, copy my Bitdefender account password & use it to open Bitdefender Password Manager!
Why do I have Bitdefender Password Manager installed on my Android device... if I know? This app is useless if you have to can't log into it using your Master Password!!!
Oh, while I'm here. Why do you have a "Feedback" link on the Password Manager app that doesn't let you provide feedback? It allows you to ask a question & spend hours wasting time looking for a solution...which is not my idea of providing feedback.
So here's some real feedback...your Password Manager app is crap if you still have to remember more then one password to use it. Stick that where the sun don't shine Bitdefender.
Haveagoodweekend.
Tagged:
Answers