Guarding Your Digital Life: Tune into our Q&A on Digital Identity Protection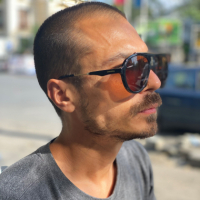 📣 Dear Community members,
We are excited to announce our latest Q&A session that delves into a topic of utmost importance in today's digital age – Digital Footprint and Identity Protection. As our lives become increasingly intertwined with the virtual world, understanding how to manage and safeguard your digital identity is crucial.
In this interactive session, we aim to explore various facets of digital footprints, online privacy, and strategies to protect your personal identity from potential threats. Our guest expert in the Community is Marius MALAIAS – Principal Product Manager, Identity Protection at Bitdefender and here's what he wanted to share with you:
"I joined Bitdefender 7 years ago as Product Manager. Since then, I've been involved in various projects: Bitdefender Central and Bitdefender Box 2 to name a few.
From 2019 I've started to extend the Bitdefender Consumer portfolio with the first Identity Protection service: Digital Identity Protection. It was very challenging because the identity market was new, the Product team was new, and the release date coincided with the beginning of the pandemic period (spring 2020). But all of that didn't stop us in our quest to continuously get feedback from the customers, to improve the services based on that feedback and to add more value for this product.
Within the realm of Identity Protection, Bitdefender crafted specialized services catering to the United States and Europe markets, plus a range of global offerings.
Today our focus will be on Digital Identity Protection service and I'm happy to answer your questions about how the service started (from an idea to a product), what steps were taken on the roadmap or what direction we have in mind for Identity Protection in the near future."
This is your chance to have your burning questions answered and gain insights directly from those in the know. Post your questions below and engage with our experts and fellow forum members to share experiences, tips, and opinions.
Let's get this Q&A started! 🎉
Tagged:
Comments