Cyber Horror Stories. Have you ever been hacked?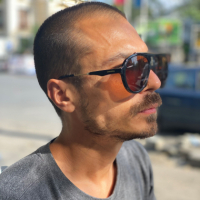 Ever since hacking became a way of life and a profitable business for the bad guys, cyber attacks have caused major disruptions, chaos, compromised data and gruesome financial losses.
As we rely more and more on the internet in our daily lives, there is much at stake and security should be on our priority list, since we store most of our data in the digital world.
We hear terrifying stories of companies and institutions being incapacitated by cyber attacks and we can only imagine the havoc created within those organizations. But what about us, as individuals. Have you ever been hacked? Have you ever lost precious data, or had to pay to retrieve it due to a ransomware attack? Did any malware made its nest in your devices?
Tell us what was the scariest moment you have experienced when surfing the web. What steps did you take afterwards, to enhance your security online?
Comments