Say hello to the new Antivirus Free for Windows!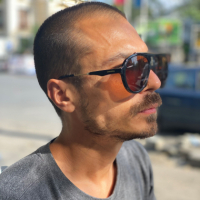 Even though Bitdefender Antivirus Free Edition has been withdrawn at the end of December 2021, the concept of providing a free solution and encourage people to protect themselves against the cyber threats out there never ceased to exist.
The previous version of Bitdefender Antivirus Free was running on old system architecture and out of date. It was not the ideal way for users to interact in today's ecosystem. 
Starting with March 17, a new Antivirus Free for Windows will be available on the official Bitdefender website.
The reason we are offering a new version of AV Free is we feel it is important to give consumers a basic means for protecting devices rather than go unprotected.
The new Antivirus Free product was developed to offer better protection against online threats with more options than the previous version. The look and feel now is now more in line with the paid product line so users who want to try Bitdefender before they buy will have a more realistic experience.
The new version has better malware detection with implemented exploit detection that instantly sends a notification when an attack is attempting to exploit a vulnerable system. It also now incorporates root cause analysis, that delivers deep level analysis to give users a complete overview of an attack including how it was triggered and potential consequences had it not been blocked.
Additionally, we included the option to perform custom scans or to schedule them and the new AV Free has been localized in multiple languages include English, German, Spanish, French, Italian, Dutch, Portuguese, Romanian, Japanese and many others.
This version is available only for Windows, as we already have Antivirus Free products for Android and MacOS.
This is an early announcement and you heard it here first 😉
Comments