Expert's computers showroom. What rigs have you built?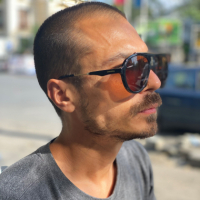 I've seen some impressive gear in your signatures and this thread came to mind. Building a PC from scratch can seem intimidating, but is one of the best ways to ensure that your system is capable of satisfying all of your personal preferences. Choosing between a pre-built PC vs custom PC can be challenging, as there are so many options out there and you usually end up adding parts to upgrade the rig later on. The pre-built machines are usually well put together, as reputable manufacturers use balanced and reliable hardware configurations. But I guess nothing beats the satisfaction of building your own machine, as you decide which components will make their way into the rig and also have fun in the process. The customization route comes with a plethora of options, from the CPU to the fans and lighting. It all comes down to the purpose of the machine and usage. Whether it will be used for gaming, programing or video editing, the build requires some research and preparation in advance, such as scouting for parts, reading reviews and getting the right tools. A DIY built also requires some technical know-how. And the buget dictates how far you can push the specs. But even if some parts might seem expensive at first, they will always pay off on the long run.
As technology evolves rapidly, the PC must also leave the door open for upgrades, and if you've built your own, you will always know exactly what parts you need to keep up.
I would love to find out what are the rigs you guys have built and what components have you used. Do you have any recommendations or buying advice? Let us know in the comments below.
Here's an interesting article on the topic:
Comments