How to Spot a Phishing Attack on Your Phone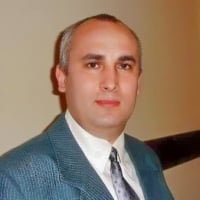 Mobile phishing is becoming increasingly popular among cybercriminals as people gullibly interact with the booby traps while refusing to install a security solution on their phone.
According to Bitdefender's 2021 online behaviors report, 61% of internet users experienced at least one cyber threat over the course of the year. Phone scams and phishing accounted for 59% of all the threats.
At the same time, respondents expressed mixed feelings about installing a security solution on their mobile, with 30% refusing to install one, citing misconceptions like:
My smartphone has online security embedded (16%)
My online habits do not require a mobile security solution (14%)
Security products are difficult to install (9%)
Too many false warnings (9%)
Conflicts with other apps on the device (8%)
Smartphones are not exposed to malware (7%)…
… and the list goes on. In fact, 13% of respondents bluntly put it this way: I don't trust antivirus providers.
However, these misconceptions drive cybercriminals to keep improving their methods and increase their chances of a payout.
Read the full article below:
Windows 11 Pro - 11th Gen Intel Core i9-11900KF @3,50 GHz, 128.0 GB RAM