Bitdefender Password Manager to replace Bitdefender Wallet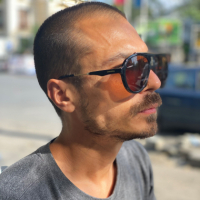 Bitdefender is committed to delivering innovative, effective security solutions to our customers. As technologies and threats evolve, Bitdefender continues to proactively develop and shape its solution set. The resulting new solutions and feature modifications often lead to a need to discontinue older software revisions and products.
The Wallet has been undoubtedly a trusted privacy utility for many Bitdefender users worldwide, securing passwords, credit card information, and other sensitive data with ease. And we are proud we could provide such a helpful tool with our antivirus protection. But today's technological landscape is evolving fast and those who don't move at the same pace, stay behind.
There comes a time when some technologies may become obsolete and due to certain limitations, they can no longer offer room for improvement. Since we've made a pledge never to settle for good, but always aim for the best, it's time to let innovation follow its course again and discontinue one of our long-lasting services, in favor of the better performing version, one that also offers more development possibilities in the future and meets the high standards we are known for.
On April 5, 2023 we will begin the process of decommissioning our legacy Bitdefender Wallet product in favor of our new and more advanced offering.
Its replacement comes in the form of the latest Bitdefender Password Manager, that has proven very efficient in satisfying the latest privacy requirements and will receive new features and improvements throughout the year and beyond. Our product development teams are committed to shape a reliable, user friendly and unrivaled Password Manager for our users and will not stop until the service meets all the above criteria.
The Password Manager comes as a response to our user's request for a more versatile solution available on the most important platforms. It has a plethora of bonus features that increase your privacy and in the unlikely event that you haven't heard of them yet, you can find out more by clicking here.
What happens next?
Starting with the above date, the Wallet will no longer be available in the Bitdefender product interface. This is valid for new product acquisitions only, as existing users will continue to have access to this feature until October 15, 2023.
Bitdefender will continue to offer support for the Bitdefender Wallet until its complete retirement on December 31, 2023.
Thank you for your understanding and for choosing Bitdefender!
Comments