Fixing common VPN errors and connectivity issues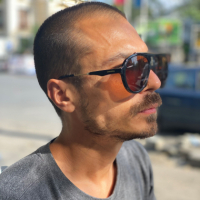 Here you'll find quick-fix solutions to common Bitdefender VPN connection errors on Windows, macOS, Android, iOS, or iPadOS. You will also find steps to take in the event the VPN is blocking an application, or if you can't access a website while VPN is active. Kindly note that some websites have implemented a system to detect VPNs and do not load or display errors if the Internet connection is filtered through a VPN. We cover this scenario as well. Regional restrictions may be involved and we have included a list of locations where VPN is banned.
Read the articles below to find out more.
Fix Bitdefender VPN errors 2, 4, 9, 12 and more on Windows, Mac, Android, iOS:
Apps can't connect over Bitdefender VPN? Try this:
Can't access a website when Bitdefender VPN is active? Here's what to do:
Bitdefender VPN Regional Restriction: Countries where VPNs are illegal or banned:
If you found these articles helpful, drop an "Agree" below and let us know.
Comments