The creator of Bitdefender BOX will answer your questions!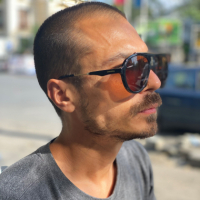 The Expert Community is the ultimate place where you can meet the people who develop powerful, innovative technologies that have won multiple awards from the most trusted independent testing labs in the industry.
The Q&A series continues with our next special guest that will answer your questions. Bitdefender's IoT Security Director for Consumer Solutions, Dan Berte is joining the Community!
Dan works in Innovation and IoT at Bitdefender, in the heart of Silicon Valley.
In his prior endeavors, he lead the design and product engineering & experience at Bitdefender. His team designed, engineered, built and shipped Bitdefender BOX, a revolutionary device that protects all devices in the smart home. Prior to Bitdefender, Dan founded the first free WiFi hotspot network in Europe. He holds a B.Sc. degree in Economics and is Tech & Innovation Adjunct Professor at the Academy of Economic Studies in Bucharest.
Do you want to know what the future holds for connected homes? Or how the threat landscape changed during the pandemic? What about the most popular IoT devices and their usage? Do you know what are the most vulnerable devices in your home? Interested in cybersecurity and predictions for 2022? What are the best ways to secure your network? And a question that's on everyone's lips: what will happen to BOX?
Now it's your chance to ask Dan anything and you can post your questions in the comments below. The thread is here to stay until April, so all members can engage. We'll collect the questions and when the event ends, Dan will post a video in which he will provide his answers to you.
Let the questions flow!
Comments
This discussion has been closed.